One thing that separates the good teams from the great teams is their ability to communicate their strategies in real-time and execute those plans in a heartbeat. This means that Airsoft players are in many ways only as good as their airsoft communication gear. If your team is using poor airsoft radio comms, it will take some serious skill to trump your opponents.
It is not the easiest thing to pick out the best walkie talkies for airsoft competitions that would fit seamlessly in your plans and strategy. This is because you might end up buying a good walkie talkie, but it is impractical for the game, which could cost you the competition and more.
For this reason, we have drafted some factors for you to consider when making that choice.
Considerations for choosing radios for airsoft
The following are things you should get behind before making that purchase. These qualities significantly affect how the walkie-talkies handle and operate, and finding the best radios for airsoft can only be possible after you check through all of them to pick out the device that fits into your plans. They are as follows:
Size
Airsoft walkie talkies come in different sizes and dimensions, with the major determinant here being individual preferences. Some people prefer bulkier radios because they are less likely to slip out your hand or fall off the belt clip. While other people prefer smaller radios because it means the gear they would be carrying would be significantly lighter. When it comes to size, it is believed that it depends on the terrain and how long you intend to use the device, with bulkier radios having more features and, in many cases, larger batteries.
Durability
A game like Airsoft requires that people that play are constantly on the move, and many times in challenging location and terrain. Considering the fact that most of these radios are about the same size as most cell phones, it is no surprise that they would fall at some time. It is then important that you can pick it up and be on your way for every time it falls. The higher-end products offer protection from water damage, dust and shock.
Range
The range is the distance between the radios for you to communicate with your teammates optimally. Longer range means you all can stay connected regardless of the terrain. There are two factors that significantly affect the range of the radio, and that's the number of obstructions in the environment and the radio service your walkie talkie operates on.
The range advertised on the package is often derived in unrealistic, ideal conditions; without factoring in the obstructions, you would encounter in everyday use. Your two-way radio will underperform in areas with trees and buildings and do much better in the plains.
The other factor affecting how much you get to communicate and strategize is the radio service you are transmitting on. You have two options, Family Radio Service (FRS) and General Mobile Radio Service (GMRS). FRS radios are more affordable than their GMRS counterparts. The only downside is the wattage, about half a watt, which translates to a significantly smaller range. GMRS radios, on the other hand, can have as much as 50 watts of power, with the downside being the need for a license by the Federal Communications Commission (FCC).
Battery Life
How much you get from the battery could be the difference between first place and second place. In a stiff competition, you would have no time to swap batteries and looking for an AC outlet is not an option. This means you would need a radio with a battery unit that can keep going for as long as possible. It is important that the radio have more than one power source, so you always have a contingency plan. The options many times are lithium-ion battery or rechargeable battery pack. The higher-end radios have energy-saving features that allow the user to get the most out of the device.
Price
The competition requires that you have tactical gear on. This can be quite expensive, so you should try to cut down costs in areas you can. There are costly radios that would get the job done and done well, but for people looking to cut back, we have listed radios on this list that are budget-friendly and would not let you down in the area of features and functionality. Whatever your budget is, we have just the right radio for you.
15 Best Airsoft Radios
1. Motorola T100 Talkabout Radio
The need for a functional two-way radio in airsoft games can never be overstated. The T100 can easily be used as an airsoft walkie talkie. It can receive communication from all FRS/gmrs walkie talkie brands so players can bring whatever radio they fancy for matches with their teams. The two-way radios are not important to only the players; game marshals are known to use them for officiating airsoft games.
PROS
The radio is lightweight and easy to use

The 22 channel radio features auto squelch, talk confirmation tone and low battery alarm.

Users can enjoy up to 18 hours of use with just 3 AAA batteries.
CONS
Its call tone feature can't be disabled.
2. Midland GXT1000VP4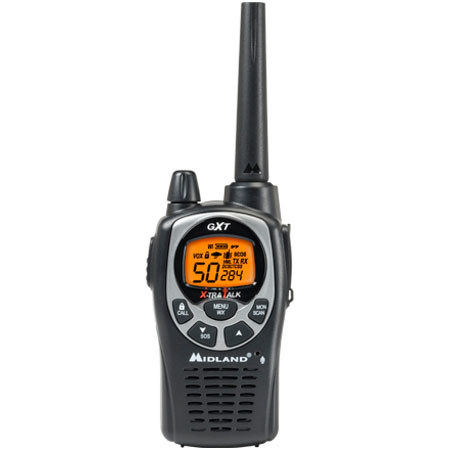 The Midland ham radio is the best tactical radio for airsoft games. Airsoft radios need to be out of the way and easy to use, and midland products provide just that for users. Team players can communicate with each other on privacy coded gmrs channels. The radio prioritizes efficient communication with its 50 channels and 36-mile frequency range under suitable weather conditions.
PROS
The radio features channel scan to detect active channels.

Its headsets can be used as airsoft radio headsets.

The radio's LCD display shows important channel information.
CONS
Its a relatively fragile radio for airsoft games
3. Retevis RT22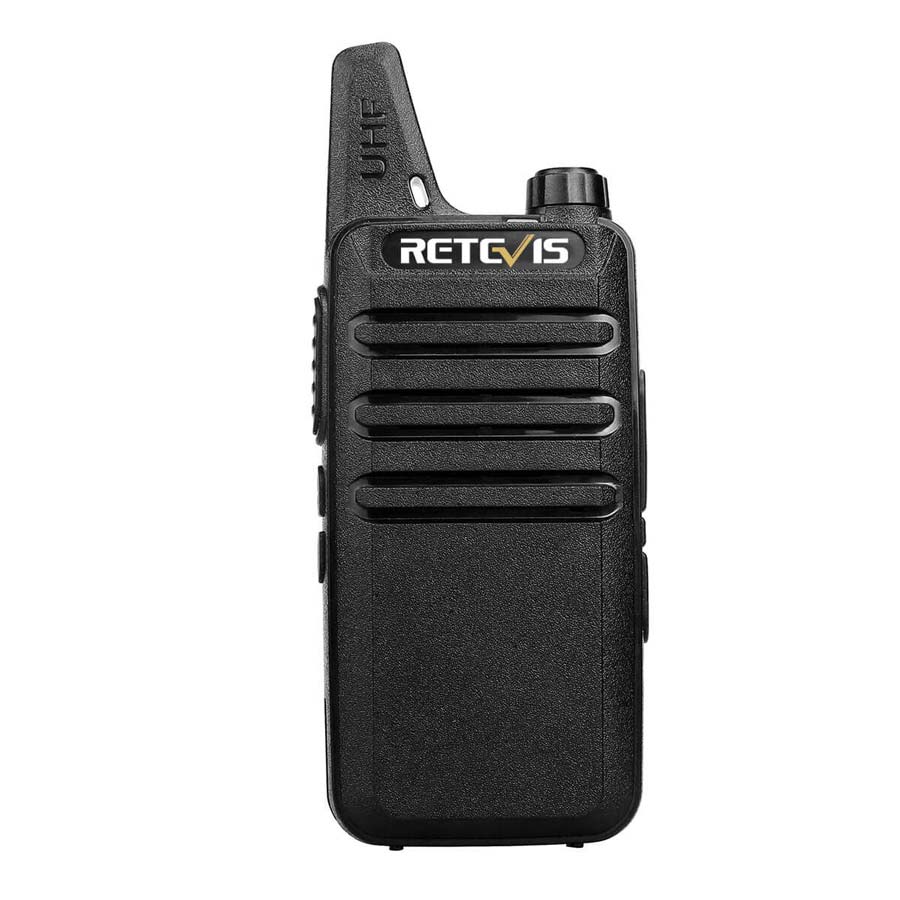 The Retevis RT22 radio can be used as an airsoft radio. The radio uses FRS frequency tuner technology for effective communication with people and boasts of impressive reviews. The radio features 16 channels for players to communicate with each other with privacy codes for secure team talks. A replaceable lithium-ion battery set powers it, and It can easily connect to radio equipment.
PROS
The radio is aesthetic and easy to use

The radio has a long-range reception.

It is equipped with 9 levels of vox for hands-free use.

Other important features include privacy codes, squelch and emergency alarm.
CONS
The radio doesn't have an LCD display.
4. Motorola T260TP Talkabout Radio
The T260P FRS/gmrs two way radio features 22 channels with 141 privacy codes for secure communication in a team. The device fits the bill as the best radio for airsoft games. It can connect to all walkie talkies regardless of the brand as long as they work on the same frequency.
PROS
The T260P is easy to use, and people don't need licenses to operate it.

It is equipped with vox for hands-free use.

It has a frequency range of about 25 miles under suitable conditions.

The radio uses a 12 hour lasting NiMH battery, so players get to communicate longer.

Sports a clear LCD screen for important info like channel frequencies and battery life
CONS
The device doesn't have a squelch function.
5. COBRA ACXT1035R FLT
According to reviews, COBRA ACXT1035R (2 pack) is a radio that is highly recommended for outdoor activities, which implies that it is a perfect radio for airsoft. The device comes pre-charged, so it works straight out of the box. One important feature that makes this two-way radio perfect for airsoft is the 37 miles communication range you can get on it, so team players can communicate with one another, no matter how far apart they are. There are 22 channels on the radio and about 2662 channel combinations. The radio uses an AA NiMH battery.
PROS
The two-way radios can float when dropped in water, so players don't need to fear getting it close to water.

The radio is compatible with airsoft radio headsets.
CONS
The belt clips are too fragile.
6. Retevis RT16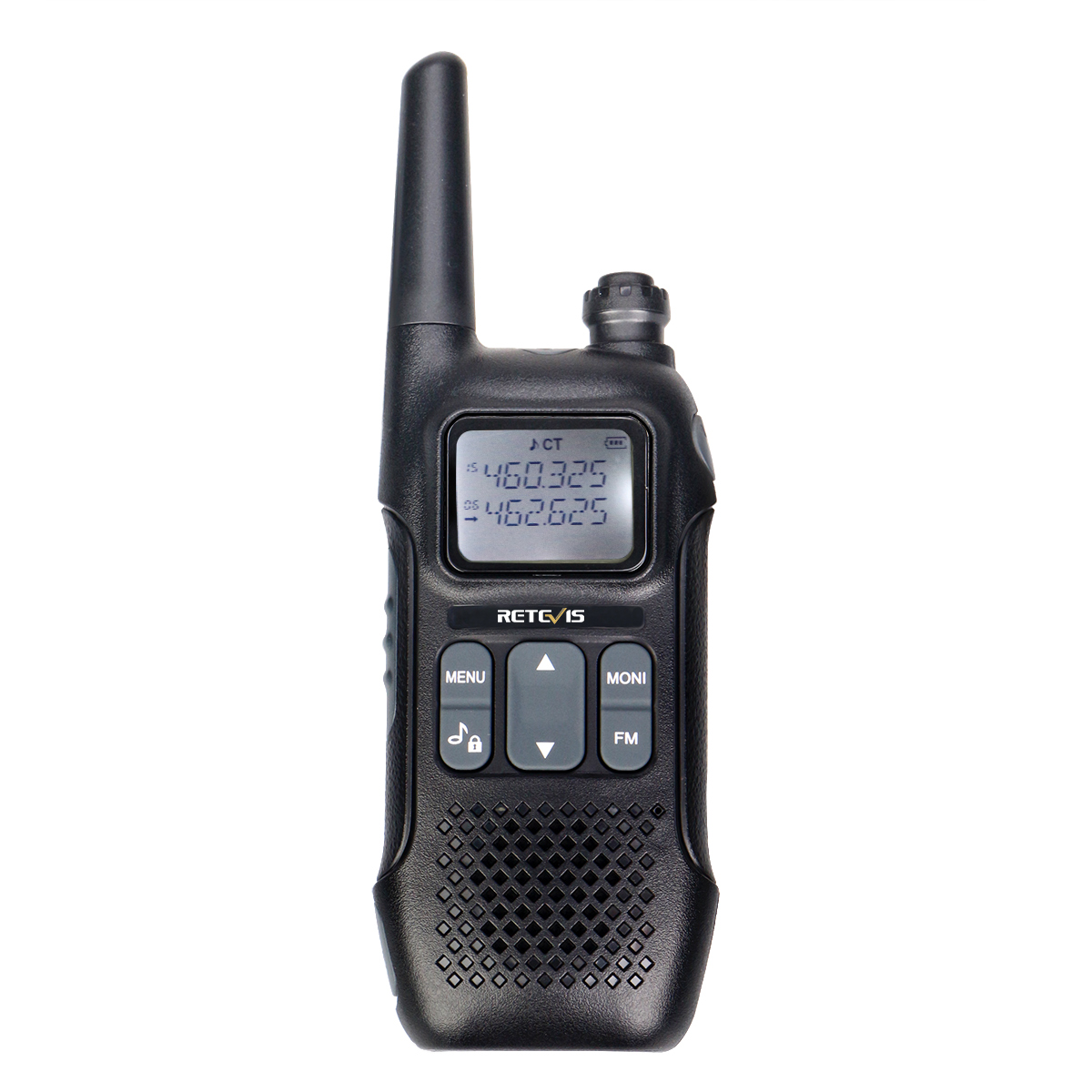 Retevis RT16 (4 pack) is another awesome radio for airsoft. With this two way radio, you are sure to get about 2 miles range of communication. There are 22 communication channels and the NOAA weather alert channel that updates you on weather emergencies. Players can use either the Push-to-Talk feature or the VOX hands-free function to talk or communicate. The 4 pack two-way radio has a high power output of 2watts, and each radio uses a 1000mAh battery.
PROS
Team members do not need a license to operate this device.

Users can use the keypad lock function to make sure channels do not accidentally change.
CONS
The communication mile range is low.
7. Arcshell Rechargeable Radio
Arcshell two way radio (2 pack), with its many useful features, is a radio for airsoft. It has 16 channels and 50 CTCSS/ 105 CDCSS codes that allow team players to have uninterrupted conversations. The two-way radio works on a 1500mAh lithium-ion battery that lasts about 8 hours. The range of communication on this radio is 5 miles, and it runs on a single band frequency. The device also has a power output of 2 watts. It also comes with the VOX, Push-to-Talk and Noise Reduction functions.
PROS
The battery of the radio is long-lasting so that users can use it for a long time.
CONS
The VOX function does not really work well.
8. DEWALT DXFRS800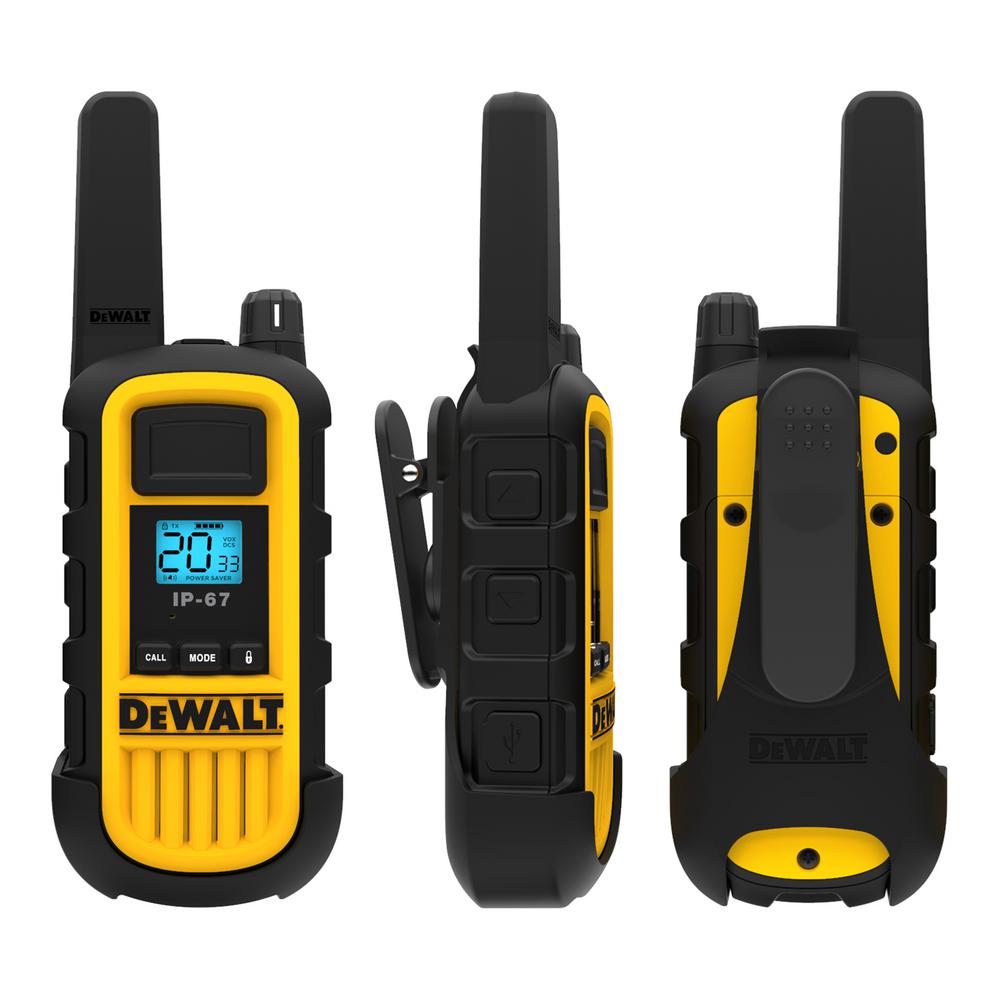 The Dewalt dxfrs800 is an efficient heavy-duty walkie talkie that can be used as a radio for airsoft games. It works on the FRS platform with 22 channels and 141 privacy codes on each channel for secure communication. The radio promotes efficient teamwork and can connect to other two way radios regardless of brand. It enjoys lasting power from a 2000 mAh battery giving users over 6 hours of talk time from a single charge. 
PROS
The radio is easy to use and doesn't require a license.

It is equipped with vox to free hands for other works.

It picks frequencies within a 300 000 sq ft range under favorable conditions.
CONS
It has a relatively small screen.
9. Uniden SX507-2CKHS
Ease of use and portability are necessities among airsoft radios. Each unit features 22 channels with 141 privacy codes and can transrecieve frequencies within a 50-mile range under suitable weather conditions. Players can easily communicate with teammates using other available models or brands. Its rechargeable battery can last 14 hours, giving users more talk time. It is highly recommended for airsoft games.
PROS
It is easy to use

The 22 channel radio doesn't require a license.

The radio can be used with a headset during games and also has a useful belt clip.

It is equipped with an LCD display and LED flashlight.

It has NOAA weather stations for emergency weather alerts.
CONS
The radio is very fragile.
10. DEWALT DXFRS300
DEWALT DXFRS300 (2 pack) radio is your typical airsoft two-way radio with features that make it highly recommended for outdoor games and activities. There are 22 channels and privacy codes that ensure smooth communication. The radio runs on the FRS platform and Ultra High-Frequency band. The VOX feature on this radio helps you communicate hands-free using your headset.
PROS
The radio is shock resistant and can survive a 2-meter drop.

You don't need a license to operate this device.

The radio automatically switches to battery save mode once there's no transmission on within 10 seconds.
CONS
There's no weather channel on this radio.
11. Cobra RX680
Cobra RX680 (2 pack) two-way radios is a 38-mile range radio, with 60 channels and 10 NOAA weather channels for weather updates. The radio can last for about 18 hours with its Lithium polymer battery. With the VOX function, you can play your games while also communicating with your team members. No license is required to operate this airsoft radio.
PROS
The two-way radio is waterproof and dustproof.

The radio has a high power output of 2watts.

The radio is easy to use by both adults and children.
CONS
The range on this radio can be affected by other conditions such as weather conditions, etc.
12. Cobra CXT195
Cobra CXT195-6 (6 pack) is small, compact and lightweight, making it a great device to use for airsoft. The radio offers a 16mile range of communication and can work with a headset. The 10 NOAA weather channels give off an alert when there are weather emergencies. It features a roger beep tone that helps you know when a transmission is complete and when it is clear for you to talk. With this radio, you are sure to keep track of players on your team.
PROS
The radio comes with rechargeable batteries and a USB cable.

It is compatible with other GMRS/FRS radios.
CONS
The battery of the radio may not as long as you would like it to.
13. Motorola Talkabout T402
The Motorola Talkabout T402 (2 pack) radio is a weatherproof radio that will come in handy while you're playing airsoft. With this radio, you can communicate with group members who are 35 miles away, in an open field. It features 22 channels and 121 privacy codes, giving you about 2662 channel combinations. You are also sure to get weather alerts on this radio. It also features a flashlight that is very useful for unexpected power outages and other emergency situations. This radio can also connect with other radios on the same frequency.
PROS
The VOX function allows the use of a headset for communication.
CONS
The volume on this radio is poor.
14. Midland – X-TALKER T51VP3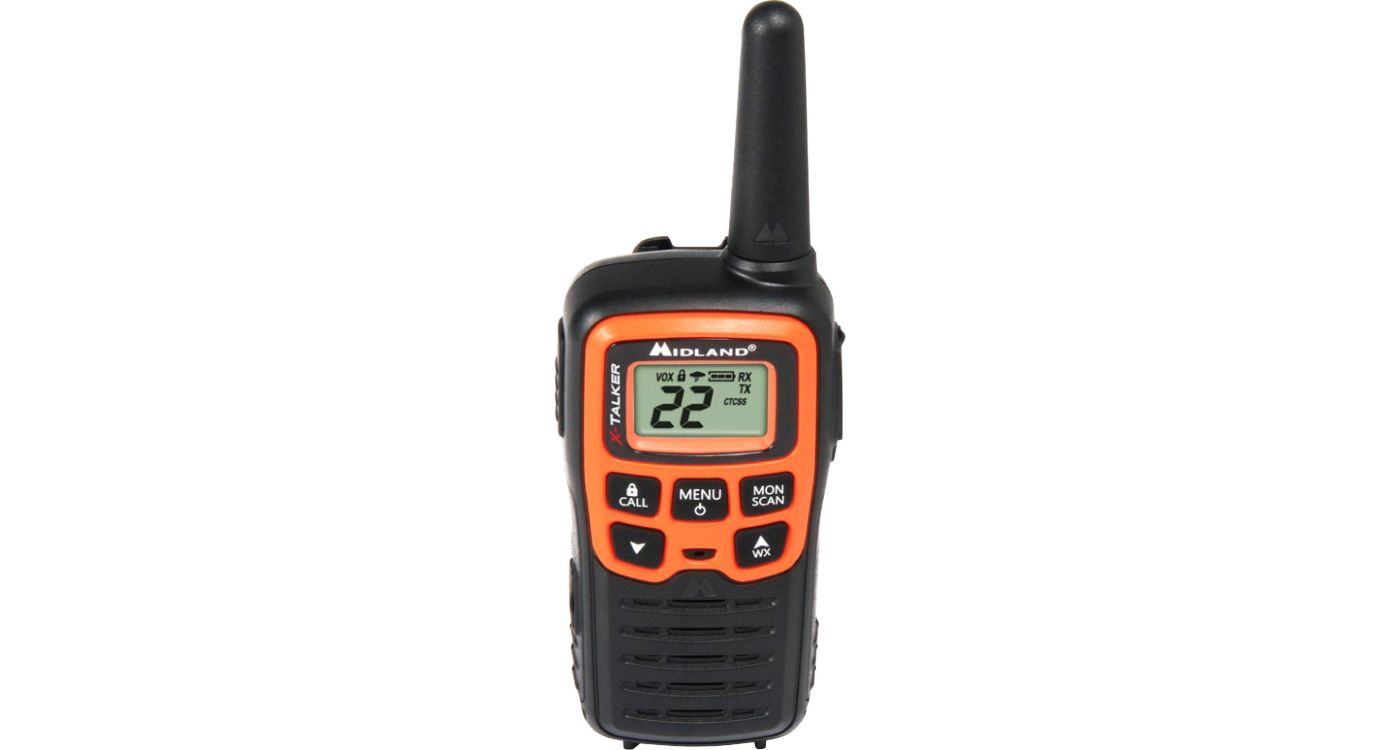 Midland X Talker T51VP3 is an FRS (Family Radio Service) license-free radio that allows you to have a 28-mile range of communication on 22 channels and 38 privacy codes, giving you a total of 836 channel options. The radio supports hands-free operation with its VOX feature. The Midland X Talker is also compatible with all Midland FRS/GMRS radios. It features the NOAA weather alerts that will constantly give you updates on weather conditions in your area.
PROS
The radio has dual power options: it uses either the 700mAh rechargeable battery or AAA alkaline batteries for its operations.
CONS
The rechargeable battery takes up to 12 hours to charge.
15. Baofeng UV-5R
Baofeng UV-5R is another radio that fits well into the class of top airsoft radios. The Baofeng radio has a dual-band and dual display. It features 128 channels and 50 CTCSS and 104 CDCSS privacy codes. The high-gain antenna picks the weakest of signals. The radio also features VOX function, Time-out Timer, Channel Monitor, Keypad Lock, Emergency Alarm, Tricolor background light, LED flashlight and PTT button. The radio works with a Lithium Battery.
PROS
The battery life of this radio is great.

The radio is simple to program and use.
CONS
The radio is a ham radio and requires a license for its operations.
Overall Best Buy
All the radios on this list would definitely help your team to your next airsoft victory, but to put the game beyond the competition, you need only the best. And the best radios for airsoft games are the DeWalt DXFRS800 radios. This airsoft radio model offers the users long communication ranges, allowing for smoother, swifter planning and an overall better experience. The radio's two-watt power output, coupled with about 2,662 channel combinations, means you can keep in contact over long distances and at the same time keep your conversations discreet.
With this excellent radio for airsoft competitions, you would not have to worry about it being damaged in use as it offers protection against water, shock and or dust.
Best Budget Buy
This is not the best radio for airsoft, it does not have as many features as other radios on this list, but for its price, you are getting a lot of radio. The Motorola T100 offers the user up to 16 miles of range and 22 channel options to communicate, plan and strategize with teammates. The design and button placement on this device means it is easy to use for people of all ages. The quality speaker means no information is missed.
Other features on this radio are the call tone, talk confirmation tone, keypad tone, auto squelch, low battery alert and about 18 hours on its 3 AAA batteries.
FAQs
Why do you need an airsoft radio?
The only thing better than having great players is having an excellent team. And for the team to function, information needs to be relayed. Members need to feed each other vital information constantly, so no one is caught off guard or in enemy territory. Having an airsoft radio makes this all possible. It allows everyone to reach out at the push of one button, take action or evasive maneuvers in record time.
How to pair walkie talkies
Connecting two radios is often easy, as they are always ready to pair out the box. If yi=ou have any problems doing so, it must be as a result of the devices being of different models or completely different manufacturers. Not to worry, if you have any problems pairing your radios, follow the following steps:
STEP 1
For you to be able to communicate with your radios, you should ensure that both devices are tuned to the same channel. If this does not work, it is possible that the different frequencies are programmed to different channels. You should then proceed to tune the radios to the same frequency manually.
STEP 2
If programming both radios to the same frequency does not work, the problem must be with the privacy tones/codes. These codes ensure that the user has privacy when receiving or sending out transmissions. There are two types of such tones; Continuous Tone Coded Squelch System (CTCSS) and Digital Coded Squelch (DCS). If both radios are on incompatible squelch systems, you would be unable to pair the radios. The solution is to use the manual to turn off the privacy code feature on both devices.